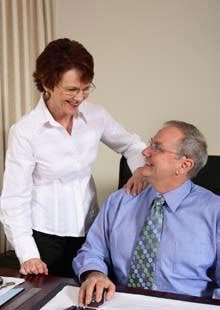 A gift to the Evangelical Free Church of America through your thoughtful estate planning can benefit you, your loved ones, and ministries that you care the most about. You do not need to be wealthy to establish a planned gift - all gifts, large and small, work together to support our future.
Life Income Gifts allow givers to make a gift now and receive income for their lifetimes. These gifts include charitable gift annuities, charitable remainder trusts, and pooled income fund gifts. Life income gifts also provide significant tax benefits.
Estate Gifts provide support to the Evangelical Free Church of America after the lifetime of the giver. They include bequests by will or living trust, beneficiary designations, future gifts of retirement plan assets, real estate gifts by life estate, and life insurance proceeds.
We urge you to think beyond our lifetime and commit to support the Lord's work to benefit generations to come.
And whatever you do, whether in word or deed, do it all in the
name of the Lord Jesus,
giving thanks to God the Father through him.
Colossians 3:17 ESV
If you have already made a planned gift to support the EFCA, please let us know so that we can properly thank you. This will also allow us to understand your wishes.
For more information on becoming an EFCA Legacy Partner, please contact:
Lanny Harris, Vice President
EFCA Foundation
(800) 995-8578 or (952) 853-8417
All inquiries are non-binding and confidential